Car Accident Lawyer Athens, GA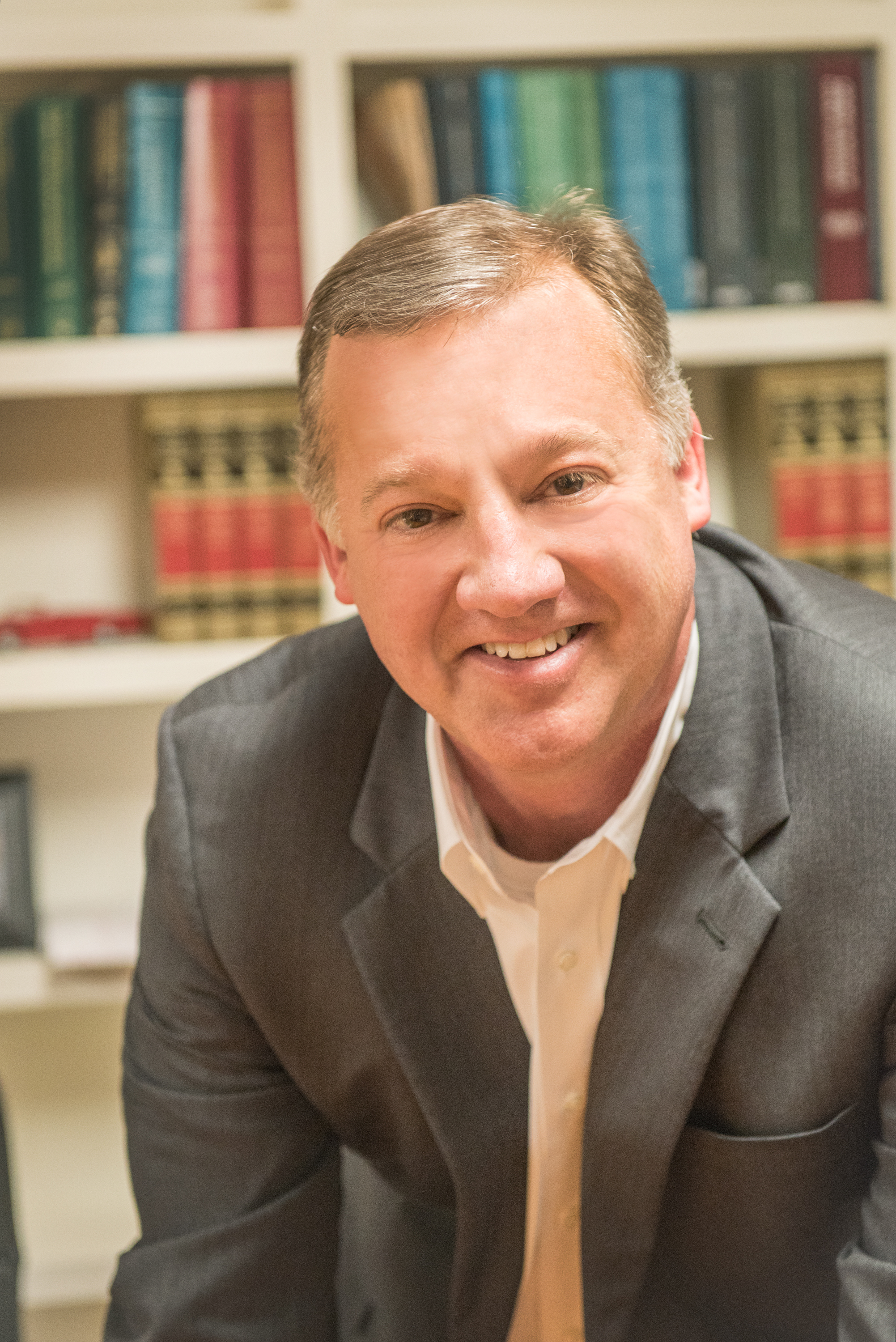 A car accident lawyer in Athens, GA from Hurt Stolz, P.C. knows that even a small car accident can negatively impact your life. Victims' lives can change forever because they suffer horrific injuries after being involved in a car accident. Even a minor injury can cause a car accident victim serious pain for days after the accident, and can cause them to miss weeks of work. This results in a terrible burden on the victim and their family. The inconvenience and challenges brought on by a car accident has consequences that go beyond the victim's physical injuries. Insurance claims, injury, and the legal system can all be complicated to work through.  If you or a loved one has been in a car accident, you may want to consider hiring a car accident lawyer from our law firm. I have the experience it takes to help you navigate the legal system. Contact me today to learn what your options are and how I can help you. 
After a Car Accident
The steps you take after being involved in a car accident are critical, and can weaken or strengthen your claim. The wrong move can set your case back, or even result in its dismissal. Be aware of what to do right after an accident so that you can begin the claims process.
Talking to the insurance company can come with challenges and can be a difficult experience, but it's necessary to clearly explain to them the nature of the accident and what damage were involved. If there is enough damage or injury, you and the other party's insurance company will become involved. There may also be legal recourse. If you need assistance communicating with an insurance company, a lawyer will be able to help and offer their legal services. They are experienced at skillfully using negotiation tactics so that they can quickly get closer to arriving at a settlement. An experienced lawyer will know what information to collect and how to navigate through what can be a very complicated process while advocating for the best outcome for you. Your lawyer will collect essential case information such as:
Medical information
A lawyer will compile all of the necessary medical records and bills that resulted from the accident. Having a medical report as proof that you have sustained an injury after an accident is one of the more valuable pieces of evidence you can include in your case. Without a doctor's report, you may have difficulty explaining to the insurance company that you have been injured because of the accident. This is why it's necessary to receive immediate medical attention shortly after a car accident, so a doctor can note all of your injuries in detail. Providing a medical report reduces the chance that the insurance company will dispute your claim. 
Evidence of the Accident
In order to illustrate how the accident happened, a lawyer gathers police reports, pertinent witness statements, photographs taken of the scene, any video record of the accident, and other accident related evidence. It is best to have a large body of evidence so that the lawyer can pick and choose the most compelling evidence. Once they have an idea of what evidence that they are planning to present, they can work on building a narrative for your case. 
Income information: You will need to present a detailed record of your income. Your lawyer will collect your pay stubs and any other proof of income lost as a result of the accident. They will do calculations to compare your average and projected earnings to the income amount that you would have earned if you were not injured as a result of the car accident. 
After collecting this information your lawyer will then prepare documents that demonstrate how the other party was at fault and what losses you have suffered as a result of the accident. While you can do this on your own, it is better for a lawyer to do these calculations because they have the experience to produce accurate calculations of your losses. Your lawyer will advocate on your behalf in court. Their experience can result in greater compensation and ensure that you get the result you deserve. That's why if you are looking for a car accident lawyer in Athens, GA, you should contact Hurt Stolz, P.C. so I can begin advocating on your behalf as soon as possible. 
How do I know that I need a lawyer? 
Sometimes small accidents can easily be settled out of court. You may even be willing to pay small out-of-pocket expenses. But even minor costs can add up fast. If you are not confident in your ability to handle an accident claim or if your case is much more sophisticated and complex, hiring a lawyer is your best option. To reduce the risk of key mistakes or legal issues, hiring a skilled and experienced lawyer is a worthy investment. A number of scenarios can necessitate the need to obtain legal assistance from a lawyer. You may want to consider getting a lawyer if you:
Are going to have to pay large out-of-pocket costs. Car accidents can be expensive, and sometimes a small fender bender can require replacing car parts that are expensive. If you feel your out-of-pocket expenses are too high, contact a lawyer to see if the responsible party should be covering these costs.

Were injured in the car accident. Even a moderate injury can require a long recovery time. If you are missing work or have large medical bills, a lawyer can advocate for you so that the responsible party pays for your lost income and medical expenses.

Have to go to court to settle the case. A lawyer is a trained professional who understands the rules of Georgia. Having legal representation can ensure that you win the settlement you deserve. 
Common Delayed Symptoms After a Car Accident
Car accidents occur frequently, but thankfully many of them are minor. Although you might walk away from an accident feeling normal, some symptoms can be delayed. Receiving prompt medical treatment after an accident is recommended because a doctor can spot any delayed symptoms as a result of the accident. It is important to monitor your symptoms and behaviors after an accident occurs.
Examples of delayed effects of car accidents that your lawyer for car accident victims may suggest watching out for include:
Headaches
A headache may seem like a normal thing to experience after an accident, but it can mean something more serious is happening. If any part of your body was jolted during an accident, it could lead to a traumatic brain injury. It could also indicate a spinal injury or blood clotting. Along with headaches, you may experience brain fog or dizziness.
Back or Neck Pain
Whiplash is very common in car accidents, especially if you are rear-ended by another vehicle. It happens when the neck is forcefully moved back and forth in a rapid manner. Often a victim's head will hit the headrest. This motion can damage nerves, soft tissues, or even the spine.
Abdominal Pain
Pain in the abdomen is common since that is where the seatbelt sits. While it may just be bruising from the belt causing pain, it could also signal soft tissue damage or internal bleeding. 
Tingling or Numbing
Experiencing tingling or losing feeling in your limbs or digits could be linked to a spinal injury or a pinched nerve. It can also be caused by whiplash.
Behavioral Changes
Aside from physical symptoms, you may have mental or emotional issues after an accident. Post-traumatic stress disorder (PTSD) can take weeks, months, or even years to surface. Changes in behavior can also be linked to a brain injury.
Collecting reimbursement for damages from insurance can be tricky with delayed symptoms. If you are in an accident, here are some steps you can follow so that everything is well documented:
Always report an accident and get a police report. Send a copy of the police report to your insurance provider right away.

Get a medical evaluation. A doctor can diagnose any presenting symptoms or anticipate what you might experience in the coming weeks. Send a copy of the medical report to your insurance provider.

Contact a lawyer. If everything is well-documented and delayed symptoms appear, a lawyer can help you prove they are linked to a car accident and reach a fair settlement.
Contact Hurt Stolz, P.C. Today
Don't let a car accident ruin your life. If you are looking for a dependable lawyer for car accidents in Athens, Georgia, then call me at Hurt Stolz, P.C. today so that you can get the compensation you deserve. 
---
Client Review
"Jimmy was a very professional and incredible lawyer in my case. He worked tirelessly for a successful outcome for me. Once I signed him up to represent me; everything went perfectly well for me, I am glad I hired him. I will definitely recommend and use his service again, if I had to. Thanks Jimmy!"
Killani Kadri