Premises Liability Lawyer Clayton, GA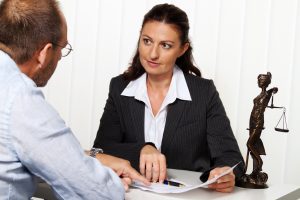 Looking for a premises liability lawyer in Clayton, Georgia? Hurt Stolz, P.C. can help you get the compensation you deserve.
What counts as premises liability?
Have you experienced an injury on someone else's property? This could include someone's residence, a place of business, or even a workplace. If this sounds familiar to you, you might have a premises liability claim on your hands – but it pays to understand how a premises liability case works before you decide to pursue legal action.
Injuries happen all the time, and because practically all property has some kind of owner, it might seem like premises liability lawsuits should be happening nonstop. However, there's a major catch to keep in mind: You need to be able to trace your injuries back to the negligence of the property owner. Put simply, a premises liability claim is only valid if the owner of the property had a responsibility to keep you safe, and failed to do so.
If you suffered an injury that could have been prevented by the property owner, it's time to consider contacting a premises liability lawyer in Clayton, GA. Take a look at these examples, and see if they seem like something you've experienced recently:
Wet floor: 

We've all seen those yellow wet floor signs. They're not just a sign of a potential hazard, they're also a sign of a property owner's responsibility. If you're minding your own business and doing some shopping before suddenly slipping and falling on wet tile, you could be in for some serious medical bills and a lengthy recovery – no matter how innocent your accident seemed at first. Was that wet floor properly marked? And was the puddle on the tile caused by leaky equipment? A premises liability lawyer can help you investigate further.

Dog bite: 

You can't sue a dog for biting you. But did you know that the resident of a home has a responsibility to keep their property from harming visitors? If you were doing work at a client's home and their dog was aggressive and bit you, you could hold the homeowner responsible for your injuries. A dangerous dog means a potentially irresponsible and negligent owner, and you could be due compensation for a premises liability claim.

Broken glass: 

Nobody wants to have their vacation ruined, much less spoiled by a surprise trip to the emergency room. If you were staying in a hotel and decided to go for a spin, you'd think the pool would be relatively safe. However, if the hotel operator failed to clean the pool of broken glass, you could be seriously injured. This is a textbook premises liability claim, and the right lawyer can help you get financial compensation for your injuries, medical care, and more.
How do I Know if I have a strong case?
After being injured on someone's property or at a commercial location, such as a store, you probably have a lot of legal questions about how to move forward with getting the compensation you need for your medical bills and pain. First and foremost, you should consider speaking with a premises liability lawyer in Clayton, GA who can offer you legal advice and strategy for pursuing a legal claim or lawsuit. Your lawyer will be an experienced ally to walk you through this and provide the guidance you need to know how best to move forward and how strong your case may be. 
Some things your Clayton, GA premises liability lawyer at Hurt Stolz, P.C. will discuss with you to determine the strength of your case will include:
Evidence


Do you have any evidence or proof to back up your story about your injury? This could include video from surveillance cameras, pictures, your medical bills, and more. If you haven't already, make sure to take your own pictures of your injuries as best you can, this could be helpful for showing exactly how you've been injured and depict the pain that you must be feeling. Even if you don't have any solid evidence, it would be beneficial to speak with a lawyer because they may be able to help you locate some evidence.

Witnesses


Did anyone see the accident take place? This could include witnesses of the incident itself, EMT, responding staff from the store, people who were with you, medical staff at the hospital, and more. You and your lawyer will want to make sure that they have an official interview to share their story and get it down in writing before they begin to forget anything they saw. This is another area where your premises liability lawyer can help by speaking with any witnesses, recording their story, and perhaps preparing them for the courtroom if necessary.

Documents


After being injured, it is crucial to save all the related paperwork, such as medical bills, anything the store gave you at the time of the injury (if your injury occurred in a commercial business), the police report (if there was one, possibly not), EMT response report (if emergency services were called), and anything you wrote down for your own personal documentation of the event. If you have not already started to document everything from your own perspective, now would be a good time to do so – including any details you can remember and how you feel and the pain you're experiencing.
No matter the circumstances of your injury, a premises liability lawyer Clayton, GA residents rely on will be the one you'll want by your side and who can discuss your legal options and next steps in moving forward with a legal case. Don't hesitate to call today to schedule a consultation.
Contact Hurt Stolz, P.C. today
At Hurt Stolz, P.C., we understand the frustration and pain you may have experienced because of someone else's negligence. We also understand that their failure to keep you safe in their business, home or other property has led to a devastating amount of expensive medical bills, lost work hours, and a bitter fight for your own financial security.
Nobody should have to suffer because of someone else's irresponsibility. Contact Hurt Stolz, P.C. today, and get in touch with a qualified premises liability lawyer Clayton, GA.